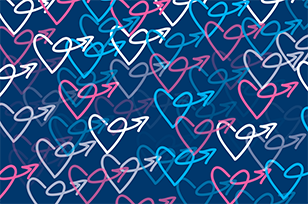 YOU have a powerful story to share. Your story can help women and girls around the world. We invite you to share one or more of your stories about your unique path to self-empowerment.
This is an opportunity for you to share YOUR story in your OWN words – not other people's story about you, but YOUR story about you!
Anonymity: Your submission can be anonymous, if you wish.
Length: Because women & girls so often feel restricted by others' rules, there is no required length or limit to your story — it can be as short or long as you want it to be.
Language: We invite you to write your story in the language of your heart and if that language is not English, we may have your story translated. If we do, both versions of your story will appear on the site, the original story and the translation. If you prefer to translate the story yourself, that would be wonderful (but it is not required).
Dedication: You may choose to dedicate your story to someone who has inspired you or touched your life, but this is not a requirement.
If you are not sure where to begin, here are some questions to consider in telling your story, but they are just a few suggestions:
How/when did you first learn to accept yourself as the amazing person you are?
Was there a breakthrough moment when you first recognized your inner strength?
How did you learn the importance of believing in yourself?
How have you overcome the unrealistic expectations of others?
Or, not a question but a suggestion instead – you can choose to begin your story with the words, "I am amazing because…"
We invite you to share your story below. (* Required field)
Please note that while it is our intention to publish all submitted stories, on very rare occasions we do not post a story. Typically, these are stories where: (1) publication may increase the risk of harm to the storyteller; (2) the storyteller is advocating violence, hatred, or self-harm; or (3) the story is requesting funds, financial support, donations or purchases of some kind. While we understand the genuine need of many individuals and organizations throughout the world, we have created a place where all that is asked of women & girls is to share their stories if they choose to do so.
If you are younger than 18, we will not share your family name or location when your story is published on this website. For your privacy and protection, we will remove these details from your story if you have included them, and to protect your anonymity we may remove other details.
For anyone – at any age – sharing her story anonymously, we reserve the right to remove from your story details such as names, places, or other information that could reveal your identity.
And… we do not publish personal contact information, Press Releases, or any type of advertisements on the site.
Please note: It may take 15 – 20 seconds for your story to be sent to us. You will see a screen with a confirmation message when your story has been submitted.